Motel Accommodation in Thames
Brookby Motel is a quality five-unit motel with a warm welcoming feel – the reason so many of our guests return again and again. The most common feed-back received is that the units are quiet, clean and well-appointed and being able to walk to town is a real bonus.
All units have a Guest Information Book that provides details about the history of Thames, the gold-mining past of the Brookby site, Thames restaurants, shops and cáfes, attractions and activities around the region.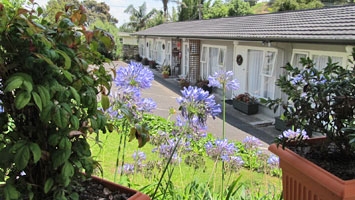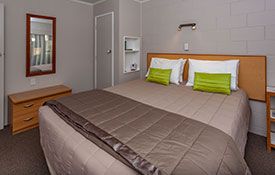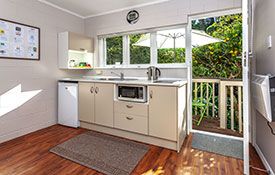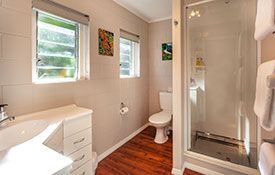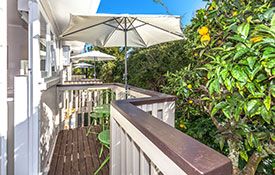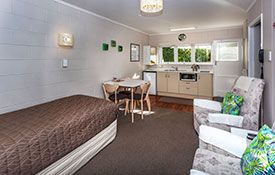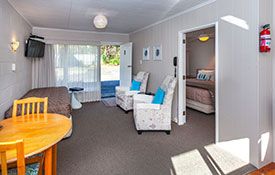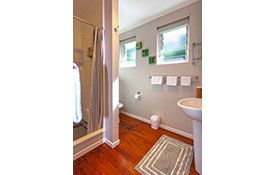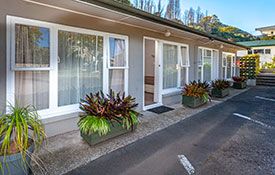 4 x 1-Bedroom Units
Our 1-bedroom units offer a comfortable lounge/dining area and fully equiped kitchenette.
The units have a super-king bed in the bedroom.
An additional single bed in the lounge.
The bathroom has a full range of amenities, including a hairdryer.
The outside balcony has a table and chairs overlooking the brook.
Maximum occupancy 3 people.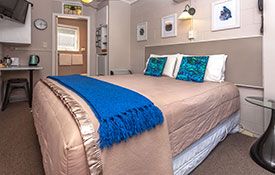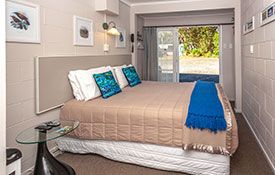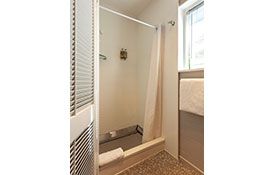 1 x Small Studio Unit
Our small studio unit offers a queen-size bed, a fully equiped tea/coffee station including a microwave, toaster and fridge (there are no other cooking facilities in this Studio). The ensuite has a full range of amenities, including a hairdryer. Although this unit is quite small it has all the comforts of home.
Facilities
All our units have:
50+ Channel SKY TV
Free WiFi
Iron and ironing board
Heater for winter/fan for summer
Electric blankets on all beds
Car park at the door
All units are non-smoking
The car park and grounds are protected by 24/7 CCTV for your peace of mind